Doo Dah Parade
July 4th, 2020
Short North Arts District, Columbus, OH 43215
The 37th Annual Doo Dah Parade
Short North, Columbus OH since 1984!
Celebrate the Liberty & Lunacy of Freedom of Speech, through Humor at the Annual Doo Dah Parade
on Saturday, July 4th, 2020, at 1 pm. Line-up @ Noon. Rain Date (July 3rd)
Please feel free to sing out the National Anthem at 1pm!
Free Live Music Block Party 11:00 a.m. - 9:00 p.m. @ High & Buttles (from High to Park St)
No Entry Fee! Just Show Up!
"Best Political Satire Parade West of the White House!"
#DooDah614
UnOfficial Official Doo Dah Parade Block Party
w/Live Music @ High & Buttles (26 Buttles Av)
11:00 a.m. - 9:00 p.m.
Food & Music & Beer
Free entry!
Less-Than-Grand Marshal 2020:
Grandma Joy & Grandson Brad Ryan
https://www.cbsnews.com/live/video/20200101142613-grandma-joy-journeys-across-the-u-s-with-her-grandson-to-visit-all-61-national-parks/?fbclid=IwAR1jNflPHLFnE89OxoKMsepdowsRLszvjBpsUaIEfPBOEMMiNtAs16UtSYQ#x
2020 Doo Dah DisOrganizer DisHonoree:
TBA
37th Annual
Doo Dah Parade & Party
Saturday, July 4th, 2020
Celebrate Liberty & Lunacy!
Exercise your First Amendment right, through humor.
The Craziest Parade in History!
Parade Line-up begins @ noon (but we can't help it that people show up around 11am)
1:00 p.m. - Everyone throughout Doo Dah Land, even Politicians & Cops,
Feel free to sing out the National Anthem!
Parade Steps Off @ 1:00 p.m.
Block Party
ON Buttles Avenue at High Street
(26 Buttles Ave)
FREE!
July 4th, 2020 11:00 a.m. - 9:00 p.m.
Free Live Music ALL DAY!
Beer, Bands, Fun Stuff & More ~ All Day!
Free Entry to All!
Support the Bars, Restaurants and merchants on July 4th and everyday
(especially our Doo Dah Contributors!)
Parade your stuff around Short North, Victorian & Italian Villages & Harrison West
Watch...
The Doo Dah Parade.
1:00 p.m.ish – 3:00 p.m.ish
1:00 p.m. - Everyone throughout Doo Dah Land, even Politicians & Cops,
please feel free to join in on the 52 part harmony singing of the National Anthem!

It's Free!
Bring a chair or blanket
Umbrella
Sunscreen
Leave the water guns & water balloons & pets at home please
March...
Have we mentioned everything so far is free?
It's FREE to march in the Doo Dah Parade!
No Pre-Registration Required
(yes, we know that's unusual - thank the below in the right-hand column for that)
This is mostly a walking parade. So, if you're on or in a motorized vehicle, stay paced with the walker in front of you, and please don't leave a giant gap between entries.
Line-up @ noon on Park Street
(between Buttles/Goodale)
heading north bound.
Enter in from Goodale Blvd.
There is No Entry Fee! You Just Show Up!
A Few Needed Rules
(We Hate Rules Too, But Sometimes People Need Them)
No Motorized Acrobats.
(cheese-us folks, we shouldn't have to explain this one)
All Politicians Must Wear A Funny Hat
(Everyone In Their Group Needs To Be Goofyied Up Too - This Ain't Arlington, People)
No Blatant Advertising
(Folks Want To See Your Political Pokes, Not Business Strokes)
No Full Nudity
(This Isn't A Strip Club)
No Water Balloons Or Super Soakers
(Let's Not Ruin People's Art Please)
No Throwing Candy Or Any Other Junk From The Parade
(Besides Having To Clean Up Your Trash, There's A Chance Of Someone Getting Run Over This Way)
No Soft-Pawed Animals "Walking" Parade
(Unless You Walk Barefoot Too)
2020 Parade Route...
From Line-Up On Park Street (heading north)
To West On Buttles
To South On Dennison
To West On Collins
To North On Neil
To East On Second
To South On High
To End At Russell & High.
Walkers Will Go Down Russell back to Park St,
Cars Will Go Straight Down High Street.
Come on down to the Block Party at High & Buttles before and/or after the parade!
InVolunteer…
for an InSecurity position of UnImportance
at the Doo Dah Parade.
We offer no pay other than a T-Shirt,
whistle, water, badge
and our undying Doo Dah Love.
Be Brave, Volunteer
or Call The Doo Dah Hotline:
614-228-0621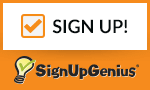 Parade Party!!! - Free Admission!
The Party starts At 11:00 A.M. and continues
well after the dust of The Doo Dah Parade has settled
(probably until 9 pm this year)
Location: 26 Buttles Avenue
(Between High Street and Park Street)
Doo Dah Block Party will be Complete with Live Music, Beer & Food
Thank the bands!
FREE ADMISSION!!
2018 Doo Dah Parade Block Party Pixs
How some people explain Doo Dah:
Craziest Parade in History
Doo Dah! Doo Dah
Humorous! Fun! Fantastic
Liberty & Lunacy
Freedom of Speech, through humor
Express yourself
It's a very important day for the Marching Fidel's
Satirical
Unique
Symbolic of how Columbus is
You can be who you want to be and have a great time doing it
It's all meant in Jest and fun
Important for a mother to show her daughter all the uniqueness and diversity
Laughter is the best medicine